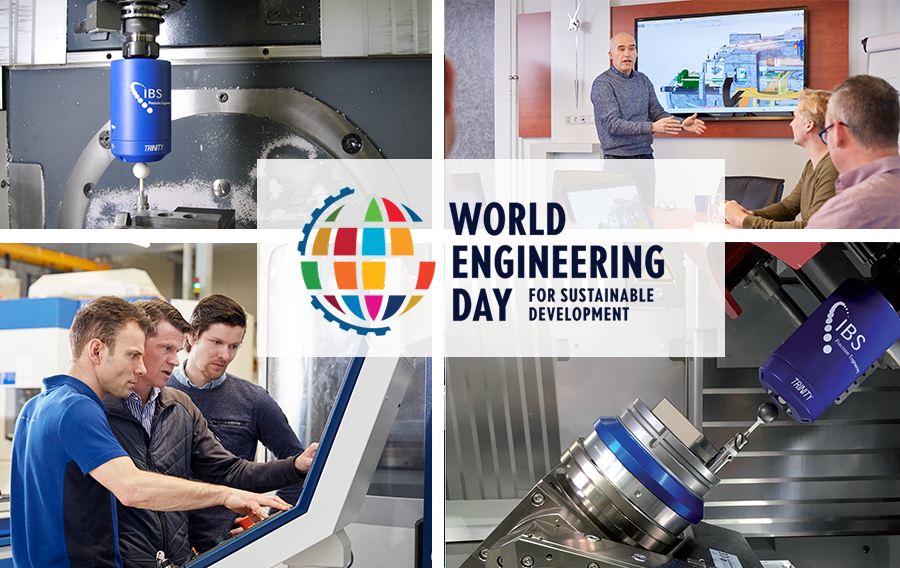 This day aims to acknowledge and illustrate the key role and the contributions of engineering to sustainable development, to attract the public to support engineering development and to increase the social recognition of engineers.
At IBS Precision Engineering we help customers achieve the next level of precision in their production process. Many industries require more and more micro-manufactured parts and products, and our precision measurement solutions are ideal to support these challenging requirements. By optimizing the manufacturing process the customer also reduces waste of energy (energy intensity and life-cycle energy consumption), material usage, time and costs.
To illustrate, machine tool builders and users enhance their manufacturing processes by making preventive maintenance plans. Our in-house engineered inspection and analyzer systems for machine tool qualification ensure that machine tools and the products the tools produce are within the required tolerances. Regular inspection or in-depth analysis of these tools has the following sustainable benefits:
- Extension of asset lifetime
- Increase of asset reliability
- Early fault detection
- Increased safety and reduced risks of injury
- Optimized maintenance planning and resource allocation
- Less expensive corrective repairs
- Better margins and profits due to less downtime
- Improve efficiency / boost productivity

By scheduling preventive inspection moments, unscheduled inspection incidents can be diminished (e.g. after a tool crash or breakdown).

If you would like to know more about our machine qualification tools, visit our webpage: https://www.ibspe.com/machine-qualification or give our metrology experts a call.